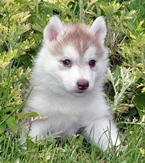 ---

---

---
---
Siberian Huskies and Shiba Inu
Puppies and Adult Dogs
DEDICATED TO PRODUCING SOUND WORKING DOGS
IN HARNESS, SHOWS, SPECIAL NEEDS, PET THERAPY,
AGILITY AND OBEDIENCE.
---
For fifty years, Kortar Kennels has been dedicated to producing the finest quality purebred Siberian Huskies and Shiba-Inus.
Located near Kemptville, Ontario, Canada (30 km south of Ottawa, about 380 km from Toronto, 215 km from Montreal) we ship worldwide.
---
CKC Recognition of 50 Years Dedicated Service
A Strong Pedigree
2013 #5 Shiba Inu in Canada

Top female Shiba Inu and #2 overall Shiba Inu in Canada 2012

Top female, #1 puppy,#2 and 3 overall Shiba Inu in Canada in 2011

Top female Shiba Inu and #4 Shiba Inu in Canada 2010

2009 #1 Puppy, #1 female and #5 and #7 overall Shiba Inu in Canada

2008 #1 Black and Tan, #1 and #2 Female, #5 and #6 Shiba Inu in Canada

National CKC Pedigree Breeder of the Year

National CKC Pedigree Community Service Award, 1997

Over 300 Champions in Conformation

Titled Champions in Obedience Competition

30 International and Multinational titled dogs

Top Siberian Husky, U.S., 1993

Top Siberian Husky and Working Dog, Mexico

Canada's First International and Vice-World Champions

over 50 International Siberian Husky Club awards

Oregon Dune Mushers Team of the Year, 1996

Home of the 2001 Disney hit movie, Snow Dogs stars "Bambam" and "Gloria"

Twice winner of Mulit-purposed SHCC Ward Young Award

#3 Shiba-Inu in Canada, 2003! #5 Shiba-Inu in 2000

Bred for temperment, used in pet therapy

Special need for announcing seizures and autistic child companion

Hip and Eye Certified, Temperament Tested and CKC Canine Good Neighbour
---
Proud Members of: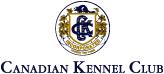 ---
© Copyright 2009-2014 Kortar Kennels Perm. Reg'd. Carol A. Broadhurst. All rights reserved. No images may be downloaded or used without the express permission of Kortar Kennels Perm Reg'd.